AUGUST 13, 2009
Signed By Force Goes POP!
Between Pop Montreal and the Halifax Pop Explosion our bands are keepin' busy.
POP MONTREAL (Sept. 30th - Oct. 4th)
NUTSAK w/ THE BUTTHOLE SURFERS @ Théatre Olympia - October 1st (8:30pm)
TRIGGER EFFECT w/ Mad Cowboys and Barnburner @ Escogriffe - October 1st (1am)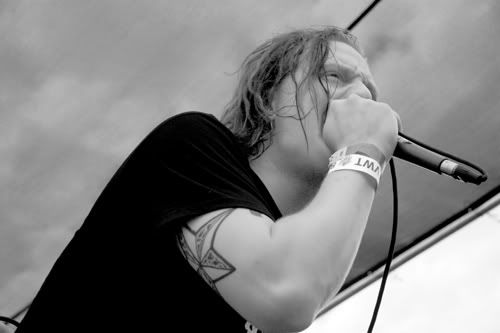 HALIFAX POP EXPLOSION (Oct. 20th - 24th)
DEVIL EYES w/ JAPANTHER - 2 SHOWS
October 23rd @ The Seahorse Tavern // October 24th @ The Pavillion - All Ages

AUGUST 05, 2009
FEAR & LOATHING IN MONTREAL: Part 8
It's back... and its bigger and bloodier than ever! Trigger Effect's annual freak-fest 'Fear & Loathing In Montreal' returns for it's eighth incarnation.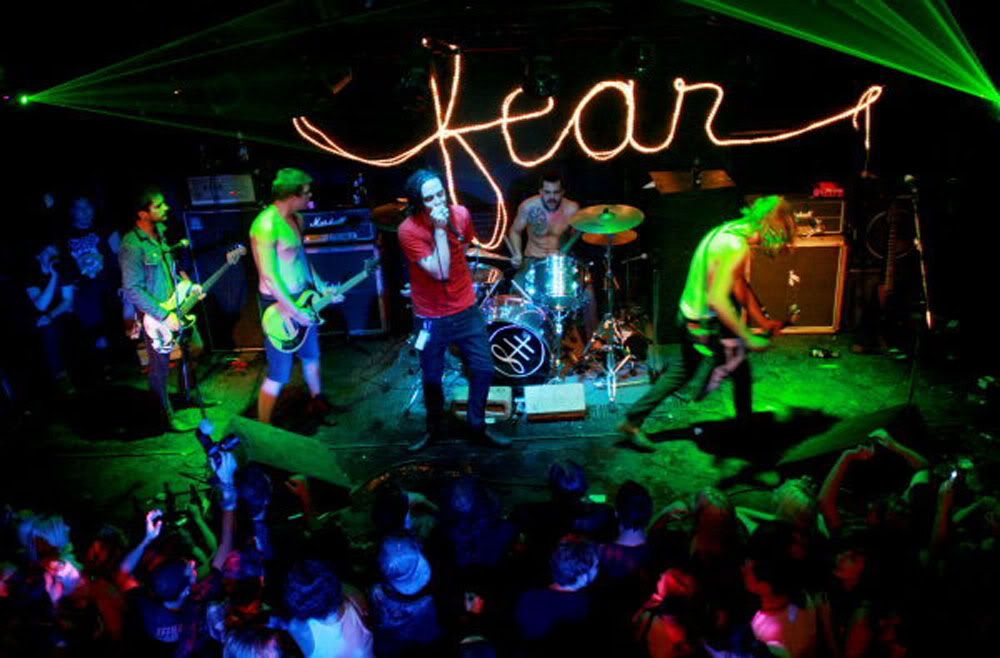 September 6th, 2009 @ Foufounes Électriques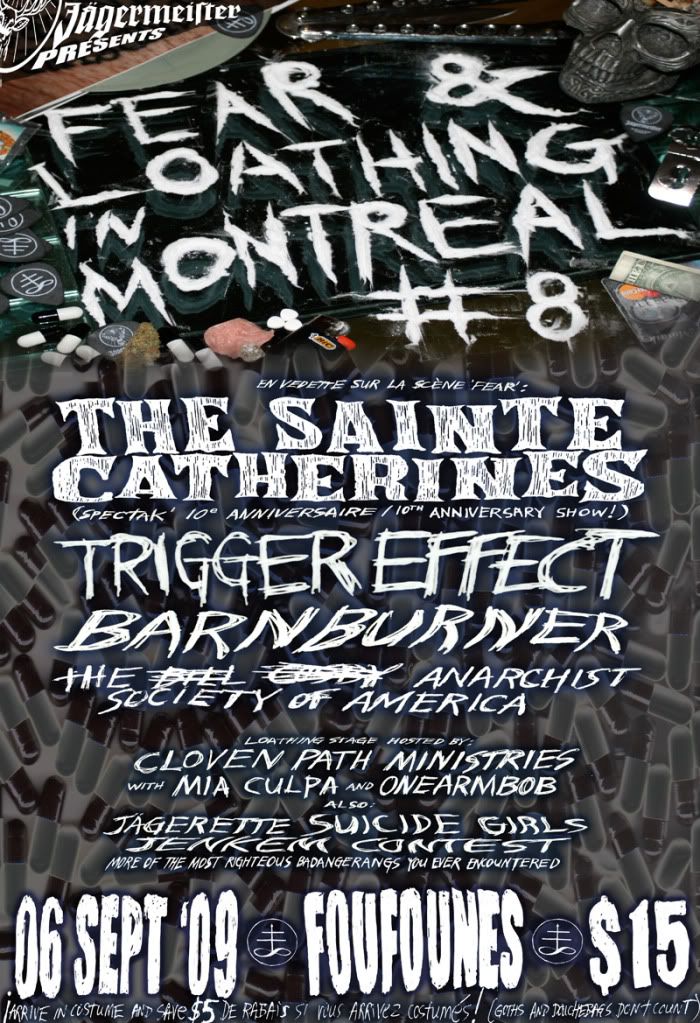 FEAR STAGE:


Bison BC


The Sainte Catherines


Trigger Effect


Barnburner


The BCASA


LOATHING STAGE:


Cloven Path Ministries


Mia Culpa (Fetish/Sideshow Performer)


A special surprise!


Crabe
Ero Gaki
Devil Eyes
Devil Eyes
Red Mass
The Red EP
digital only
Nutsak
Last Train to Nutsak, New Jersey
Audio MP3
Devil Eyes
Noctilucent Ghost
Audio MP3
Crabe
Pénis-Céline
Audio MP3
The Nymphets
I See
Audio MP3
Fiftywatthead
Fogcutter
Audio MP3
Devil Eyes
Rip My Heart Out
Audio MP3
No No Zero
Ass Commando
Audio MP3