FEBRUARY 02, 2010
Crabe on Signed By Force!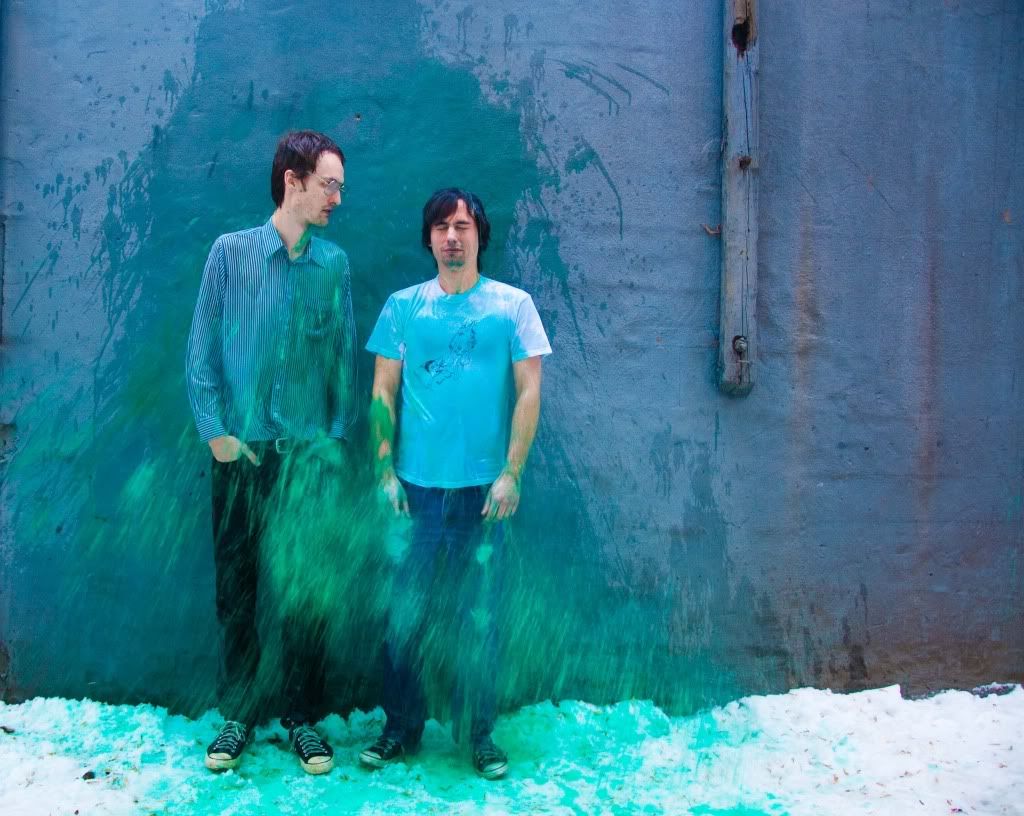 Photo: Lorraine Price
The Valleyfield, Quebec duo consisting of guitarist & bilingual singer Martin Höek, and drummer David Dugas Dion's perverse, math-punk onslaught comes out this summer on CD, LP & digital formats.
Originally self-released, the new version of the debut album "Ero Gaki" has been remixed and mastered to come as close as possible to the sonic assault of their live shows. The frenetic juxtaposition of The Jesus Lizard, Devo, Aphex Twin, The Melvins and Naked City coming from just two musicians is something that needs to be both seen and heard, in order to be believed.
UPCOMING LIVE DATES:



April 3rd // Montreal // @ Casa Del Popolo w/ Nutsak



April 24th // Montreal // @ l'Esco w/ Oromocto Diamon


May 14th // Montreal // @ l'Esco w/ Devil Eyes


Crabe
Ero Gaki
Devil Eyes
Devil Eyes
Red Mass
The Red EP
digital only
Nutsak
Last Train to Nutsak, New Jersey
Audio MP3
Devil Eyes
Noctilucent Ghost
Audio MP3
Crabe
Pénis-Céline
Audio MP3
The Nymphets
I See
Audio MP3
Fiftywatthead
Fogcutter
Audio MP3
Devil Eyes
Rip My Heart Out
Audio MP3
No No Zero
Ass Commando
Audio MP3